Summary:  A Christmas Greeting in Pictures
A Christmas Meeting by sunrider
Hohohooooooo …
Have you heard about the latest News?
Tsti and Sunrider have met at the first Advent Sunday to visit the beautiful Christmas Market on the "Fraueninsel" Island in the Chiemsee, the biggest lake in this area.
They like to share some impressions:
First we have to take the ship to get there.
The weather wasn't very Christmas like, no snow and ice, but a lot of fog and some rain.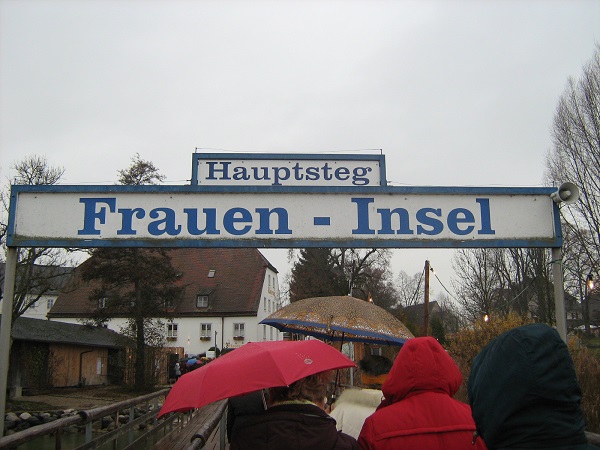 Here we arrive on the Island, it is the second biggest of the lake, on the bigger Island is the famous Palace of King Ludwig II of Bavaria.
There are a lot of sales stands, where you can buy tittle things for Christmas and decorations
Cute little fisher houses
Not to forget a sign where to get something to eat and hot wine.
On the middle of the Island stands a over 1000 years old Linden tree.
A last shop and we have to go home again.
We had a great day !
Merry Christmas and a Peaceful time to all of you.
Link to 2016 Advent Calendar – Day 9 – Of Men and Angels (by Inca)
Other Stories by this Author