Summary:  A personal recollection and comparison.
Rating:  G   1,860 words
Hovering Hawks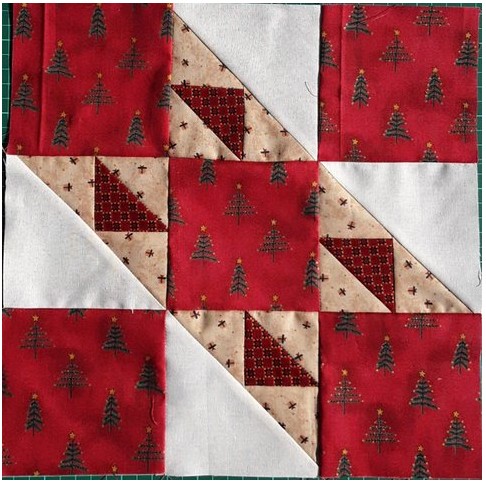 I'm a Bonanza Brand Member for almost ten years and I'm thinking about the past and how I was guided to this place. Inspiration and instinct had always guided my life, like a howering hawk. "Hovering Hawks" ? What a strange word to write a story with. A bird, a special bird, a bird of prey ; flying high in the sky, connected to heaven but always searching for a poor lonely vulnerable prey. Right now I feel like a poor vulnerable rabbit. 2018 was a hard year. The blue eyes I'm so proud of, the blue eyes I've got from my Pa, this blue eyes of mine often did cry. I lost my Pa in the very first week of 2018. On this afternoon, I went to the city to buy medicine, I'm sick and exhausted. Days at school are difficult ; I'm tested by kids, it's a big challenge to make them behave and learn. Each day I fight and I win some battles ; with my determination and my Ben Cartwright's look. I keep hoping, their behaviour will be better. I see some small signs and I keep working with them. But it's done with all my energy and my passion and my determination and my stock of energy and of patience is lowering.
Plus I still have to deal with grieving, my father and my husband. It will be 10 years soon and I'm still under shock of what had happened to me, to my love story ; to my prince and to my kids. Now my kids are teenagers, they are great ; but I still can't believe that we had to face it.
10 years : a giant challenge for me, for us ; 10 years made of smiles, of fun, of music, of words ; of tears and comforting messages from friends from all around the world. Thanks to Bonanza, thanks to you all my friends ; you were always there for me as I was crying on my keyboard during the night, because the pain was too intense.
And a few hours before, I've got some bad news. One of my best friend has passed away yesterday, she was only 34 ; mother of a very young girl. She was a member of the city library and each month she had organized « a writing club ». She was great and with her I could share my passion for Bonanza and Ben Cartwright. She knew, in each text I wrote, there would be an evocation about cowboys, or ranch and it made her laugh. She had one beautiful smile, she wrote with passion and she always had super great ideas for games with words, short challenges and it was always a super great pleasure to be with her on Saturday Morning. It was a nice break for me, I could let the pressure go down and I could speak with other adults. We had passion of writing in common and it made me think about something else than sadness. She didn't want her club to be a therapeutic place but weeks after weeks, she had had to realize that writing was important for each one of us. We had so much to express, and some texts made us laugh or cry, depending of the mood. My text often did mention Ben Cartwright and his ability to be a fatherly figure with charism and firmness. In the very first time of my presence on Bonanza Brand, it was evident that Ben Cartwright was my favorite. But I can tell you one thing ; I was unable to resist to Pernell Robert's handsome figure. I know, some of them don't agree and would say, that Pernell Roberts was not only a handsome charismatic man and I agree with that.
So now, I'm the girl with two hearts : one for Ben Cartwright and one for Adam Cartwright. It's strange, isn't it ?
2009, end of Winter. I was alone at home, kids were with their grandparents ; and I was looking for comfort on Internet. I had had a contact with a french woman, who was living in Bretagne. We were talking about music and traditional dance. She had told me that she was member of a « cercle celtique », it was a big surprise as I have the same passion. She was the first one who mentioned Bonanza Brand and I became a member in March 2009. First I befriended the ladies in the french forum, FAF, Vive-Adam, Indiana and Rozenn, then I pushed the door of the german forum, as I can speak german. There were three Bonanza Convention in Paris, I could do two. And I spend a week-end in Dasing with the german ladies. I have now friends in England, in Australia, in the USA, and in Brazil, thanks to Bonanza, thanks to the Cartwright. I do have super great memories of night chats, with different languages and crazy conversations. It sure helped me so much.
I was a young widow and Ben Cartwright became my inspiration. Because he knew the price of a lost love ; and he had had to face it three time. No matter if it was fictional ; his story was mine and I was feeling connected with his feeling, I could understand why he was that way with his kids, as he had to mother them. I'm sure, we're all here for a special reason. It can be a passion for horses or for western, everybody finds something in Bonanza, I'm sure of that. Bonanza offered me friends, made me discover Country Music, « endless roads » is my favorite song and since I can play it on my guitar, the pleasure is very intense. When I play my guitar, I feel connected with Pernell Roberts and I sing that song with my heart and with my soul.
In a few weeks, we'll celebrate Christmas. It will be a White Christmas, I hope ; but I know, it will be a special Christmas. Because my blue eyes will be filled with tears, because we'll have two empty chairs in our house. I still love Christmas, oh yes, I love Christmas ; I love the spirit of fire dancing in the chimney, I love the fragile light of candles warming the cold atmosphere, I love the music and the songs, I love the parfums and the special atmosphere in decorated town. I love the beauty of our Christmas tree, the one we had bought with my husband. It's still the same and now my kids take care of assembling it (it's a giant Christmas tree in kit). This year it's decorated with red and gold ornements, last year it was blue, white and silver. This year we needed warm colors and light. We have Christmas songs in the house and it makes us feel good. English or french songs, the melodies are precious, they heal our broken hearts and go directly to our souls. We don't especially believe in Christ birth, but we do believe in peace ; harmony and brotherhood of man. It may sound silly and pueril, but it's especially crucial in these difficult time when people seems to have lost common sense. When I watch Bonanza, I appreciate the historical frame, I appreciate the funny bond between brothers, they make me laugh. I love seing Adam or Joe in a school, being teachers. Non very true but interesting.
And now, I come back to the prompt : the hawk spirit animal is associated with the power of vision, this night I had a strong vision, a strange dream. I was at a party and my father was present, alive. I remember, I ran to him and hugged him so intensely. I miss him so much. He was a very discret dad for me when I was a little girl, he never raised his voice against me, he never punished me. I often wished, he could have, as my mother was very severe. So it became evident that Ben Cartwight was a substitute for me. It was just a part of being a father, (the deep voice and the autorithy and the look), but my father had all the rest. He loved me, he helped me each time I needed his help, he was there for me and for the kids. I remember how happy he was when we found some informations about his father for the Family Tree. My father hadn't known his own father , but he did the best he could with what had been given to him. I know that, and even if my father wasn't able to hug me or to say « I love you », I know, he did care for me and he loved me. I remember the night when my husband was going to died, my father went with me to the hospital and he took my hand to give me courage, without saying any words. And the day of the funeral, he offered me his shoulders, so I could cry on them. While he was at the hospital, unconscious, I took his hand several times and caressed it. I dared to touch his arm and put my finger on his cheek and I whispered 'I love you Dad », I know, he could hear me. And I took my guitar and I sang for him. These hours, I'll never forget them, they gave me peace and I could say « you can let go, daddy, you can let go', just like the song is telling it. Terrible words from a daughter for her daddy. I did say them for him.
Now I keep singing, I keep smiling, I enjoy each moment of happiness because I know life can be taken suddenly ; my husband became sick and my father had a severe fall in the stairs. And if I rethink about the word I was given, hower hawk can be this bird, which deliver messages : good or sad. All the ordeals I had to face makes me focus on what I have to achieve each day. I try to do my best. Not in a perfect way. I make mistake but each day I keep smiling, as often as I can. And with you my friends, I know, I can do it. Life can be scary, sometimes we can feel desperate and small ; but there's always a good reason to smile. And even if right now, I'm crying, I know, it won't be the same tomorrow. It's just a few drops of rain which are hiding the sun. I know, I'll have better days. I know, we'll find a special way of celebrating this Christmas, maybe with one special song, one special candle and maybe one crazy moment with sledges in the snow, the kids and I. I'll honour the memory of my husband and the memory of my father, and I'll be there for my mother. And then, I'll look at Ben's smile and I know, it will give me courage and I'll listen to Pernell Roberts' warm and deep voice and I'll feel better.
---
Click here for the 2018 Advent Calendar – Day 10 – Broken Sugar Bowl by faust
Other Stories by this Author